Camping le Val d'Amour (located in the Jura) activities
Camping le Val d'Amour's activities
Come and enjoy our water park made up of a big pool, a small pool, two water slides, many sports facilities. The water park is under supervision during July and August afternoons. Be a part of our different sports tournaments, entertainments evenings, dancing evenings or of our themes meals at the snack bar patio...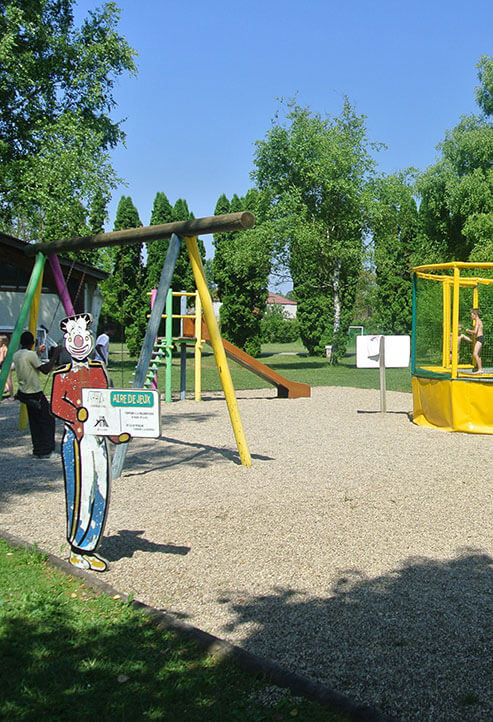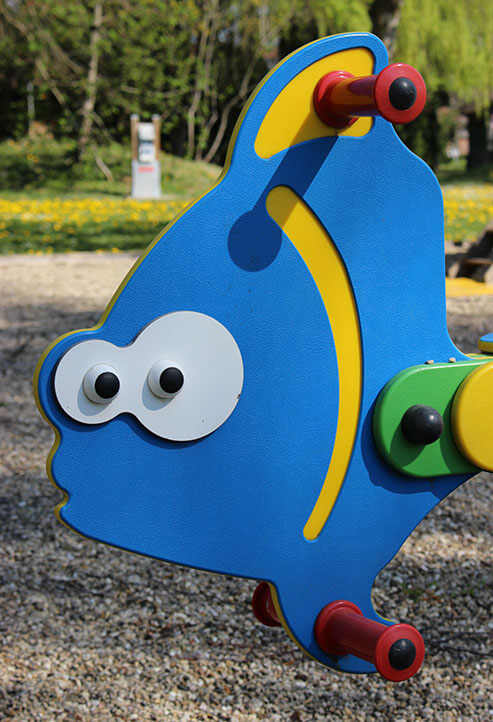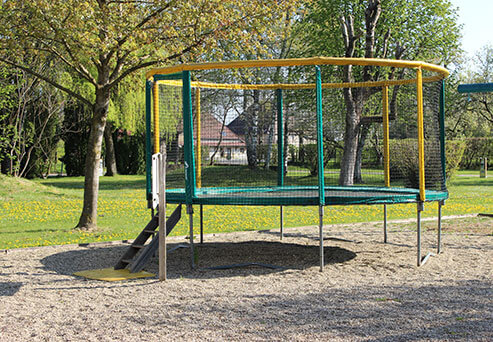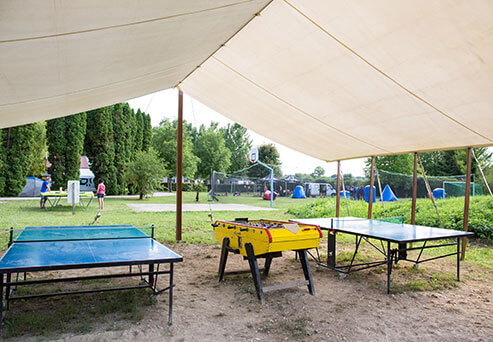 You will find on site for free :
• Water park (pools and slides) under supervision.
• A playground area for kids made up of slide, swings, outdoor spring games and secured trampoline.
• Football pitch.
• Grass volleyball pitch.
• Boules game pitch.
• Concrete platform to play basketball.
• Tables tennis.
• Table football table.
• Non secured trampoline (+12 years old).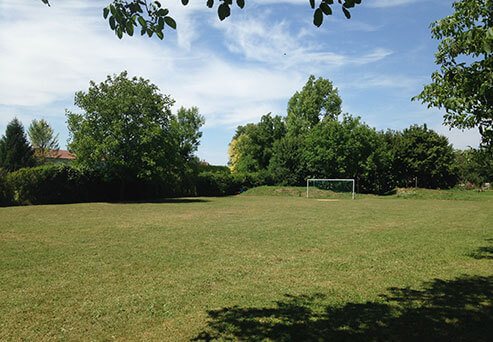 Entertainements
Day or evenings
To entertain your stay, our team will host sports during the day tournaments (football, boules games, table tennis,…) and shows, nocturnal activities at the pool, dancing evenings/karaoke, concerts, themes meals at the snack bar patio during your evenings ...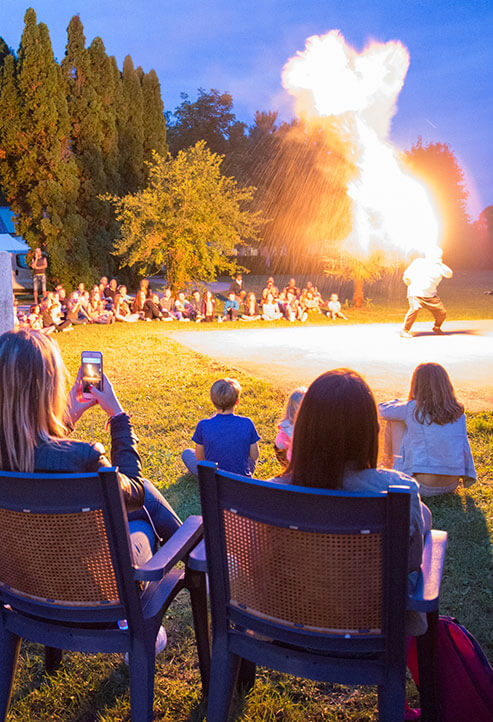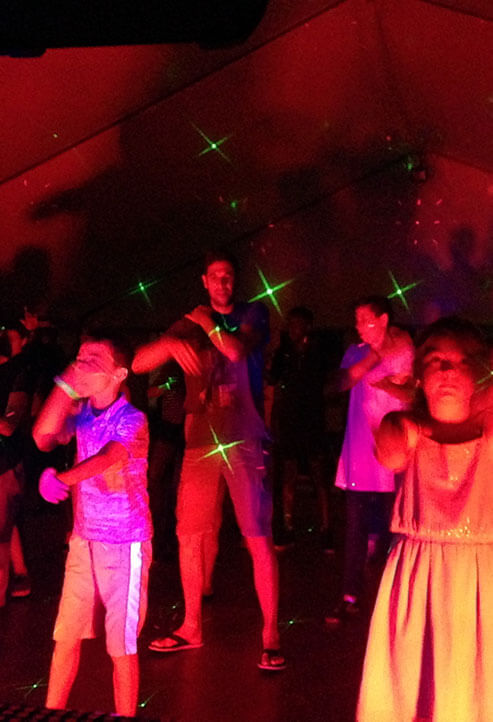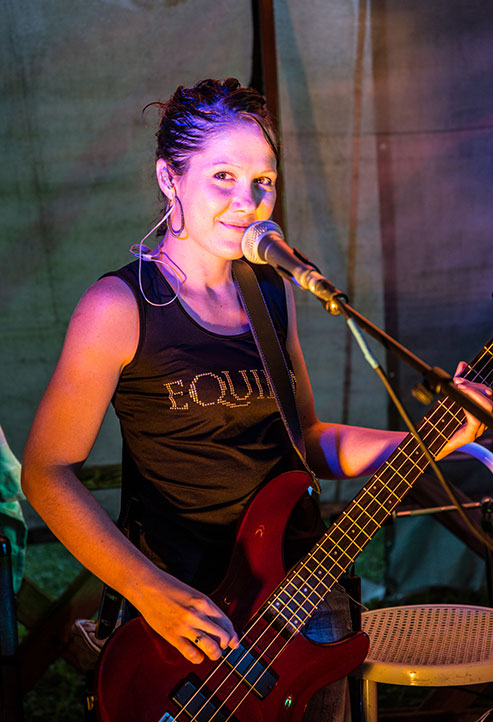 Entertainments
Our entertainments our for all ages
Our lifeguards will offer aquagym and swimming lessons.
Last but not least, our children entertainments happen two to three times per week during morning (as from 10 am to noon). Expect games with balls, manual activities and of course our well known treasure hunt !! The weekly schedule will be put on the activities board.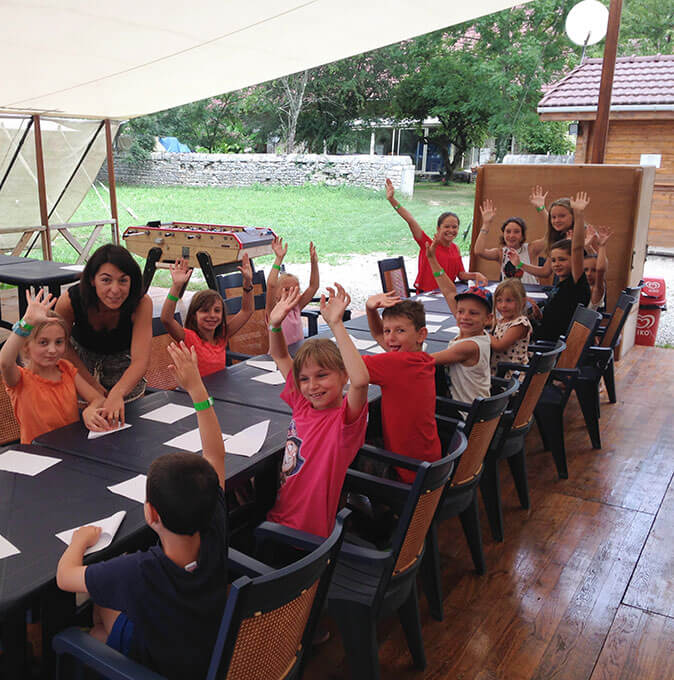 Manual activities hosted by our entertainment team
Manual activities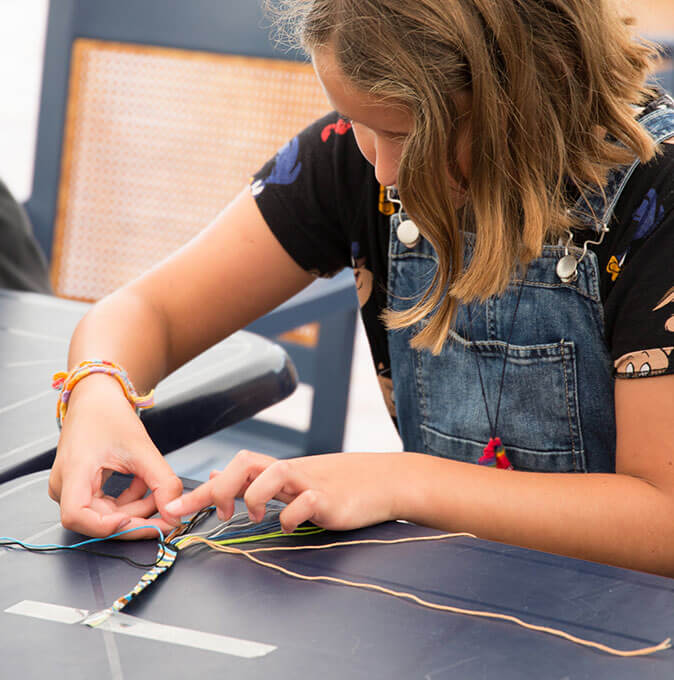 Manual activities
Water park
Enjoy water games and a relaxing moment at the water park
Our small pool for little one is made up of a water jet fountain in his middle. The jet rise at 40 to 70 cm which should pleased them. The oldest will enjoy our rectangular pool. This pool is of 25 m long with a depth of 1 m at the entrance of the pool and 2,5 m depth under the diving board (which is 1 m 50 height).
Last but not least, everyone will gather on the two slides tracks…The chill blue track or the yellow track for the boldest !!!
Water park
Our lifeguards embody the essence of our campsite : friendly and convivial. In case of boo boo, ask a lifeguard to lead you to the infirmary. Deckchairs are at your disposal to relax around the pool.

Children under the age of seven years old or who are not able to swim, must be under their parents supervision. We kindly ask you to wear speedos as swimming shorts are not allowed.

The water park is under supervision during July and August afternoons. The water park is made up of a big pool (25x10m), a small pool (6x10m), two water slides of 70 m.
The pools temperature is between 24 to 28 degrees during peak season.
Our pools are open as from the 15th of June to the 15th of September everyday as from 10 am to 8 pm nonstop and under supervision by a lifeguard as from 2 pm to 7 pm.
The pool's refreshment area :

The pool's refreshment area is open the afternoon. Cold beverages, ice creams, candies and sweets are waiting for you. Warning, drink, eat, smoke and walk along the beach with your shoes on is not allow. A patio is at your disposal for those purposes.
Canoe activity on "La Loue" river
Activities nearby camping le Val d'Amour
What better way to wander along "La Loue" river to discover it. We bring you there, we give you the equipments, we take you back to the campsite. Nothing else to do than enjoy (and row a little bit). A lot of fun !!
July and August : rental available all days (except Saturday) morning or afternoon.
May, June and September upon request.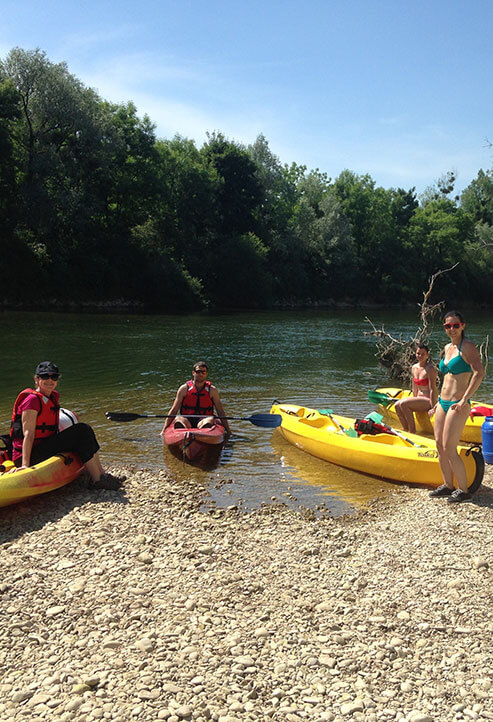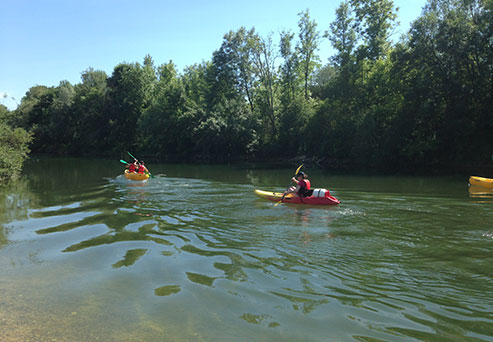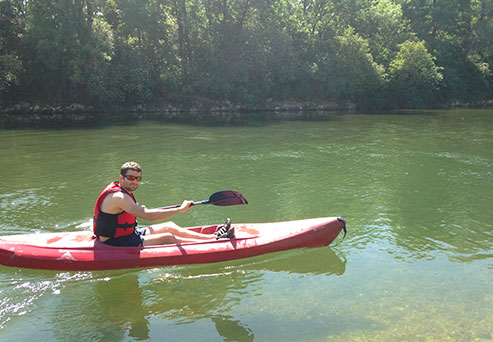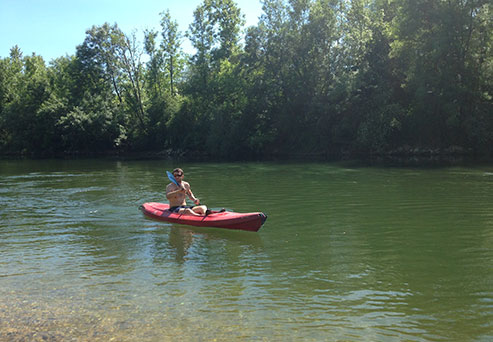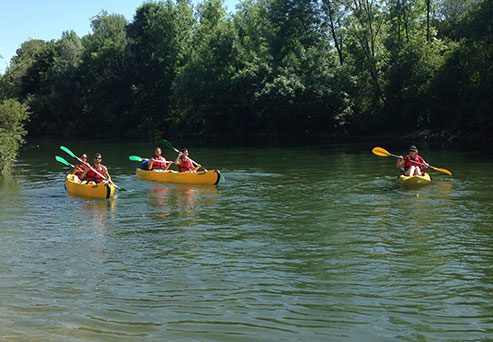 Canoe descent 2/3 seats
Many stops and picnic options along the journey with very beautiful beaches along the descent. Different currents swirls will relax you.

Route OUNANS / BELMONT 7 KM (around 2 hours).
To be able to swim is a compulsory necessity, closed shoes recommended.
Departure and return from the campsite by minibus. Departure at 9.30 am and 2.30 pm.
Routes record, life jacket included.
Four people minimum group.
Rates :

ADULTS : 18 €
CHILDREN (-14years old) : 14€

Rates include boat rental, life jacket, paddles and watertight can (helmet optional) as well as the return of the equipments and the return to the campsite.
REQUESTS AND RESERVATION AT THE RECEPTION.
"La Loue" river
Water flow
"La Loue" river
River La Loue is a North side Jura pearl, located at 600 m away from the campsite, accessible by foot or by bike. For those who enjoy bathing, you will find shingle beaches everywhere. There are also plenty of activities for everyone : canoe, aqua torpedo, paddle. Do not hesitate to contact the outdoor activities centre Val Nature located 600 metres away from the campsite www.valnature.eu. Not to mention fishing... River La Loue is a first category river, internationally-known for fly fishing and trouts presence. You can buy a fishing map at the grocery shop at 300 metres away. More informations on www.pechebasjura.fr.